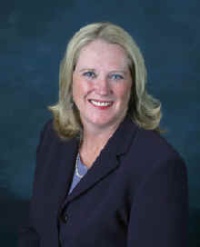 The Hide 'N Seek Children's Foundation was founded by Executive Director, Rebecca A. Skrdla. As a single parent of two daughters, Rebecca became aware of the limitations on children who do not have the emotional or financial support of two parents. While attending California State University of Monterey Bay, Rebecca had the privilege to study as an intern for Monterey County Child Support Services in Salinas, California. Rebecca also saw the tremendous fiscal impact on the county budget and knew that communities would be stronger financially if their families were stronger emotionally.
She was determined to start a public awareness campaign that places the faces of children in materials as a reminder that child support is about children. The foundation was started and received its tax deductible, nonprofit status in July of 2002. Hide 'N Seek Children's Foundation encourages parents to work together in the best interest of the child. Children benefit most by having as good a relationship as possible with both parents.
As executive director of the Hide 'N Seek Children's Foundation Rebecca is working to get the message of responsible parenting utilized across the United States.