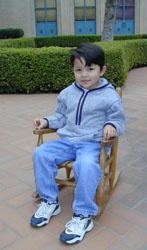 The Hide 'N Seek children's Foundation does not use models for their public service announcements. We photograph real children and teens. If you would like to help us create public awareness of child support issues, please email us about attending a Hide 'N Seek photo shoot.
We also accept high resolution digital photos to be considered for potential campaigns. These photos can be emailed after content is cleared through the Hide 'N Seek office. Use of the photo is at the sole discretion of the Hide 'N Seek Children's Foundation.
Before your child or your child's photos can be considered, you must download the parent or guardian's permission form and mail into the Hide 'N Seek office. To download a PDF form, please click here.