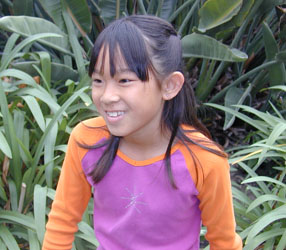 Feature your company or organization while promoting responsible parenthood.
Television Sponsorship
Sponsor a 30 second public service announcement promoting awareness of the importance of responsible parenting for children and the community. Along with Hide 'N Seek's logo, your organization's logo would be listed as a sponsor at the end of the ad. We have 2 of our 30 seconds public service announcements available for viewing on this site.
Professional production
Original music score
Dialogue designed for English or Spanish stations
Messages are positive, not punitive
Audience tested
FREE matching spots with paid sponsorship (at television station's discretion)
To see "Don't Hide from Me" and "Take Her Hand for a Lifetime" please click here.
Radio Sponsorship
Hide 'N Seek will work with you to develop radio spots that will feature your company or organization on English or Spanish radio stations.